OK these cookies will definitely take longer than your average cookies to make but oh my word it will be worth it! Because these cookies are not only cute and colourful but true to form, like mini piñatas, when you crack them open goodies are revealed!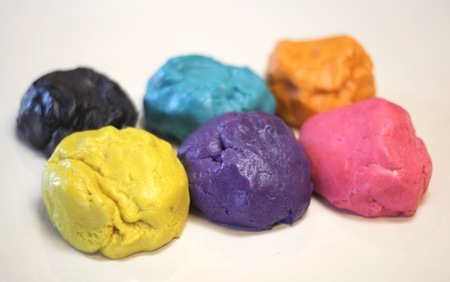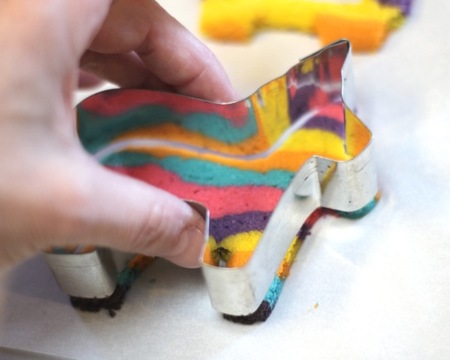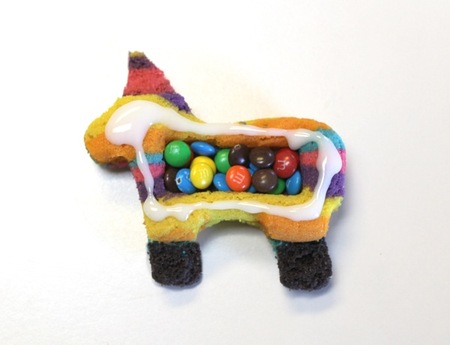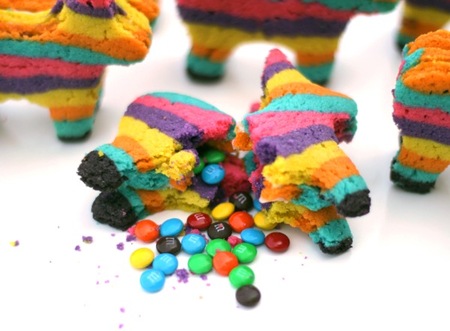 Awesome recipe courtesy of She Knows
How excited will the kids be when they discover there's magic in them there cookies? ;)
Turn it into a piñata party by buying a regular piñata too and filling that with goodies. Actually, you could fill the piñata with piñata cookies that have goodies inside! Is that too complicated?!
Just make sure there's something in any piñata you decide to buy/make. My friend's dad Gord once bought a piñata from a store and after attacking the thing for ages they discovered there was nothing in it! He thought it came filled! Luckily the 'kids' were in their late 20s. Probably wouldn't have gone done so well otherwise :)
Debs